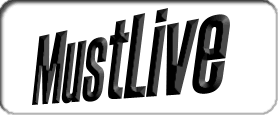 In the beginning was nothing. Afterwards God created the world. And only after that, in many-many days from creation of the world, I was born (1983).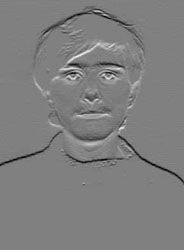 At first world was "gray", but evolution of humanity in 20th century made important progress in all directions of human vital activity.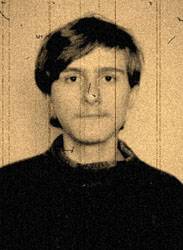 Now all is better already - life is flow like a mountain river, and information stream on the Earth really overflow with wave, because it has a giant dimension.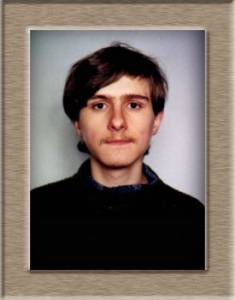 Now I mainly work (and study) in the field of technology, which is named IT - Information technology. Nowadays information (on status at 2001 year) is a product, commodity, that many people depend from, which became one of the most valuable and inseparable part of the modern life (and business), and every day more and more.
In 1999 we created the group which is called BPG - Base Point Group.
BPG - (in present time) is a group of people which is doing its creative work in all of its displays.
What are we (and our group, and humanity in general) going to have in the future we can only guess. Many from those, what had been written by fantast-writers became true. Now progress is moving with giant speed and we must ripen him. But we must not forget about culture part of every human's life.
Our main task - to combine hi-technology with art to bring up humanity on the higher culture-technological level!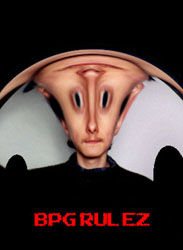 Even though meanwhile we do this very passive (sometimes create program, sometimes picture or music), we believe in bright future and will go this "way" to the very end.
*****
Nickname: MustLive or shortly ML.
Real name: Eugene.
Birthday: 26.08.1983.
Height/Weight/Age: 190/76/17.
My professional interests for present time such as:
Music (in all of its displays)
Design / painting

Web-design
Polygraphic
Abstract painting

Programming (only in some of its displays)

Internet-programming (html, flash action-script, perl, java, java-script, vb-script)
Games (online and offline)
other types of programming (programs, utilities, etc.)

Games, in general 3D-actions, RPGs, Adventures, Strategy (turn-base and real-time), puzzles and also interesting mix of this genres.
My work experience is high: my 1st PC I had on my birthday from father in august 1994. Since that time I constantly improve my (practical) skills of possession (use) software and hardware (in different fields of using PC), and also learn many theoretical information. I can't tell you that I don't waste my time on games. Yes, I like this part of software very much, but more less and less, because most of my attention I spend for other interests which I like (look above), and for rest which I don't like so much, but they are necessary. If to take in to account all my years experience up to 2001 year then you will see my total experience for now is 2001-1994=7 year, i.e. a lot.
If to say by one word of what I told you above, in general it would mean that I do creative work - so I like it. Have I good result in creation of excellence or not - this is a second question, and it must be judged not only by me, but you - surrounding people. But I'm not standing at one place, I always try to develop and improve myself up to eternity - in order to create maximum harmonic and wonderful composition (in all areas of art). And art is now calling many things.
MustLive is registered trademark & nickname of Eugene Vyacheslavovich Dokukin from 10.12.1998. All rights reserved. © 1998-2003.
---
BPG: From history of creation by MustLive.
MustLive's artworks: Music, Graphic, Video, Games, Web-projects, Others.
E-mail to mustlive@pisem.net.