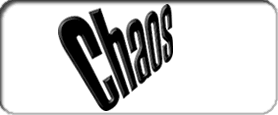 Real name: Roman Konstantinovich Melnik.
Age (on condition for beginning of 2001): 17 years old.
Birthday: 24.10.1983.
Address: http://mlbpg.narod.ru/chaos.
family status: single.
Education: basic-school № 96, Kyiv; high-school MAUP (now studding), Kyiv.
Professional experience: I fond of making music 1,5 years (from september of 1999). In general I make trance, psychedelic, goa trance, hard and soft trance.
Additional information: good knowledge about PC, Word, Excel. Also nice english (speak and read). I master wield the many programs for creating music, such as Acid, Retro AS-1, HAMMER, Bbox, Simsynth, Soundforge, etc.
Personal states: executive, purposeful, smart.
Infatuations: listening Chemical brothers, Prodigy, Crystal method, Astral projection, on the whole normal trance and breakbeat.
PC: Celeron 500\AWE64\speakers Primax soundstorm 120w.
Cat (Druid's idea): available. Dog also available (MustLive's idea).
---
Chaos's artworks: Music.
E-mail to mustlive@pisem.net