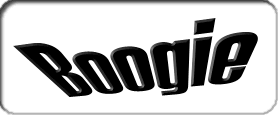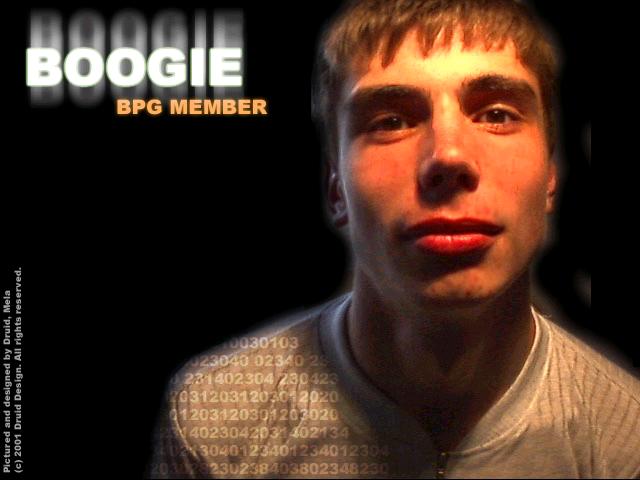 Boogie
Come to BPG in 2001.
Dei Pavel Vladimirovich.
Birthday: 27.11.1983.
Profiles: 98/80/110 ;)
Height/weight: 188/88.
Hobbies: bodybuilding.
About myself: I am clever and modest (even have a sign) :))
Girl-friend: unresolved command 8]
Programming languages: PHP, Perl, MySQL, Flash, Delphi.
I want to learn in future: C (!!!).
Ability for making good design: practically missing.
I prefer to listen: POP, Techno, Rap, Break Beat, GOA Trance, etc.
Favorite films: "Terminator 1/2", "Fight Club".
Favorite writers: Danya Shapovalov and Dmitriy Gorchev.
Additional information:
1. For a long time I have exposed to lamer criticism from the direction of Druid and Pooj :)
2. At 12.12.2003 I almost had been eliminated from BPG for reading Garry Potter :)
3. Some time I play good enough in quake 3, but abandon at 21.11.2003. When I achieve some of goals, which I decide for myself, it is possible that I resume to play in quake :)
---
Boogie's artworks: Music, Web-projects, Others.
E-mail to boogie@pisem.net